This site may earn affiliate commissions from the links on this page. Terms of use.
We're all continuing to stay safer at home this holiday season. And now that the weather is cooler, it's more important than ever to make sure we have fun things to do to pass the time.
Whether you need a fun gift to give a loved one this holiday season or just are looking for fun activities for your own home, this roundup of puzzles, fun DIY kits, and games are all ready to help you get through the rest of 2020. And they're all on sale for a limited time in honor of Green Monday, just use promo code GREEN20 for 20 percent.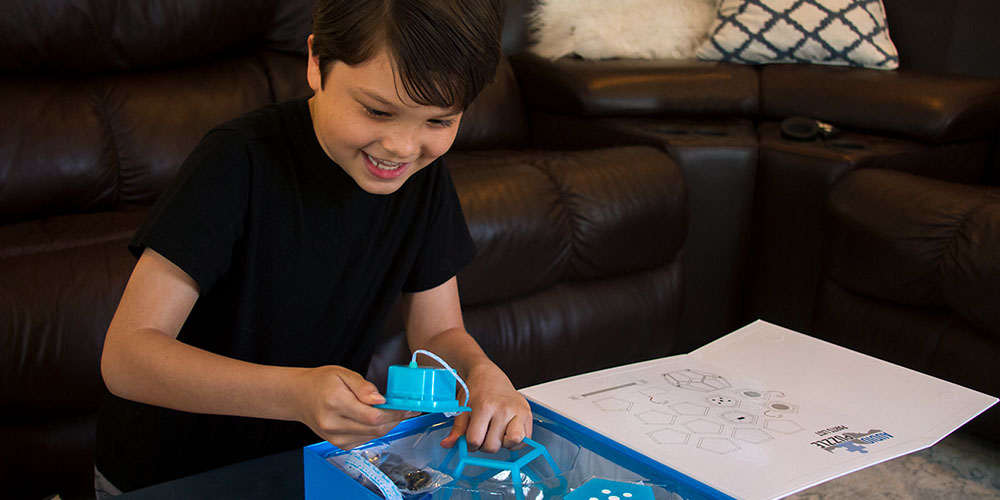 Want to learn while you play? This Audio Puzzle teaches you STEM principles while you work at building your own 6-watt audio speaker. As you pick up these skills, you'll be building your very own customizable Bluetooth speaker that also includes an internal light for added glow. You don't need any tools and it's safe for kids to do, too!
Get the Audio Puzzle for $24.79 (reg. $159) with promo code GREEN20.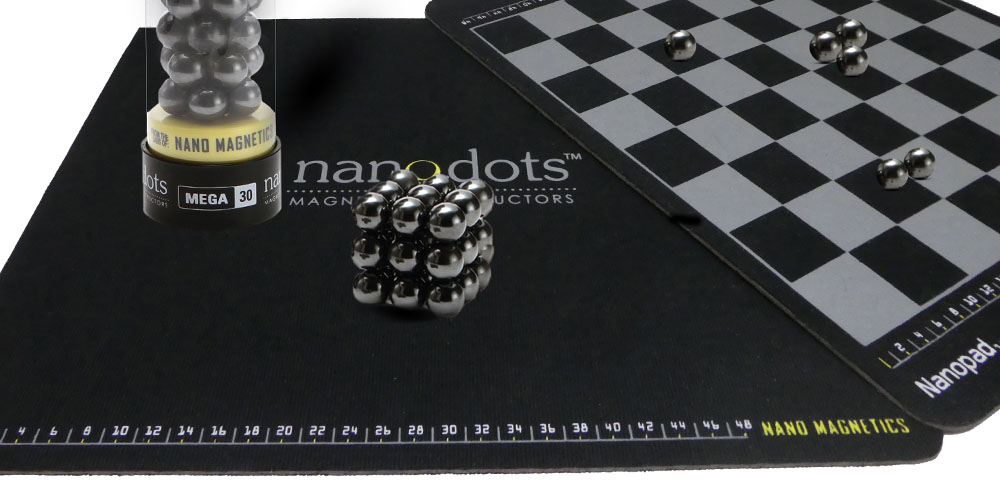 Perfect for everyone 14 and up, the 16″ Nanopad® Game Board with 15mm Mega Nanodots® is a bundle that comes with a magnetic gameboard and Mega Nanodots to let you create the game pieces you need for any fun game. The Nanopad® provides a two-sided game board that also includes a standard-sized chessboard on one side (for all you "The Queen's Gambit" fans!).
Get the 16″ Nanopad® Game Board with 15mm Mega Nanodots® for $31.99 (reg. $47) with promo code GREEN20.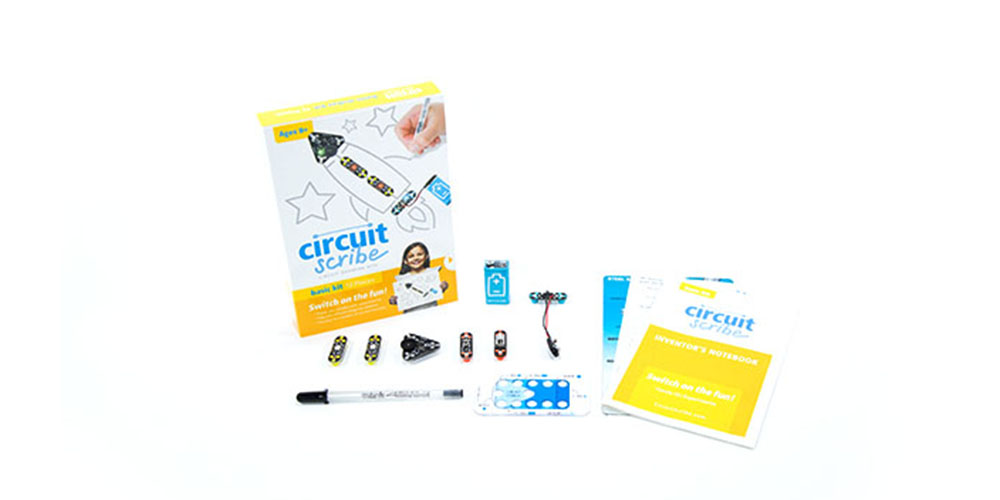 Let Circuit Scribe: DIY Circuit Kits help you combine fun and creativity with science, allowing you to build exciting circuits with the conductive ink pen, sweet magnetic modules and basic printer paper. Just put paper over a steel sheet and it serves as the perfect base for blinking lights, whirling motors and beeping buzzers. Before they know it, kids and adults alike will be learning as they play.
Get ready to get creative with your very own 3D printer! The SparkMaker Original SLA 3D Printer Starter Bundle gives you high-quality printings at an affordable price, printing in high resolution with up to 20µm Z layer thickness. It's user-friendly and lets you create objects offline to by inserting an SD card with a pre-loaded design. And an LED indicator light lets you know how your print projects are going.
Got a golf lover on your holiday list? Give the gift of year-round golf with the PhiGolf: Mobile & Home Smart Golf Simulator with Swing Stick. No matter the weather, your loved one (or yourself!) will be able to play golf with this full-entertainment golf simulator package. Just download the app and play anytime, anywhere. It raised $200,000 on Indiegogo and even lets you play with family or friends via multiplayer mode.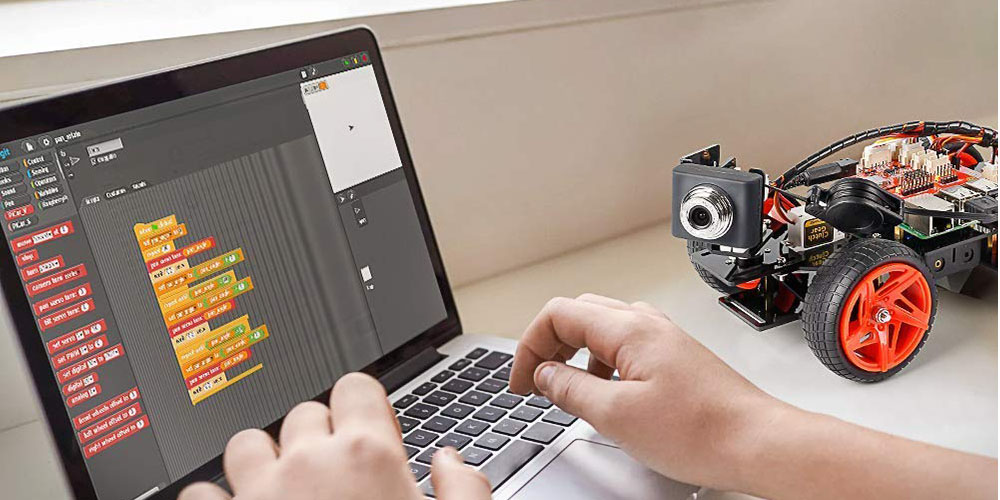 Got a curious kid over 11 that is ready to start STEM learning? You can tap into their early inventor with the SunFounder PiCar-V Kit V2.0 for Raspberry Pi 4. It's the perfect pick for beginners to dabble in Raspberry Pi, robotics, and electronics. Build time ranges from 4 to 5 hours, so it's sure to keep busy kids entertained while they're stuck inside. When you're done, just control the robot via PC, mobile phone or tablet.
With a whopping 4.8 stars rating on Amazon, the PutterBall Backyard Golf Game is a major hit. No real golf skills are needed for this fun game that unites the fun activities of golf and beer pong. It can easily tag along anywhere, is a breeze to learn and ensures a good time no matter where you go — all you need to add is beer. It's also been featured on Golf Digest, GOLF, Men's Humor, and USAG.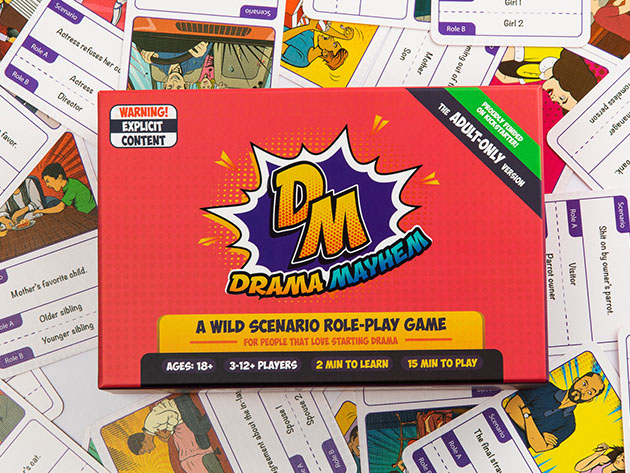 Next time you need to entertain a group of adults, just whip out Drama Mayhem: Adult-Only Version. This Kickstarter-funded game combines Apples to Apples and Charades, and this adults-only version means the contents will result in some blushing and a whole lot of cracking up. Up to 12 players can get in on the fun, and it comes with 60 scenario cards and 60 quirk cards that are ready to start a super fun party.
Get the Drama Mayhem: Adult-Only Version for $15.99 (reg. $29) with promo code GREEN20.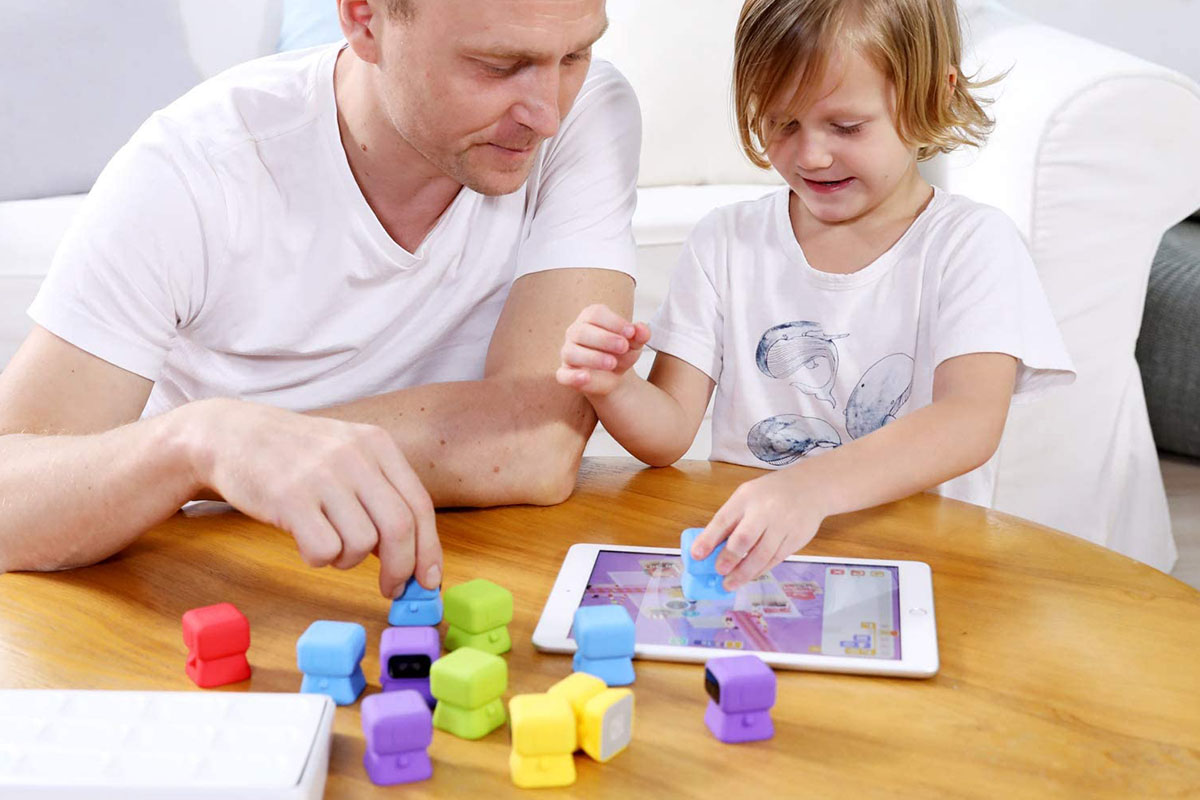 Want to give your kids a leg up? Get them started learning coding young, with toys that give them practice with computational and creative thinking naturally. Tangiplay: Tangible Coding Toys + Interactive Puzzles Solving Games for Kids does just that, providing 12 robot toys that can interact with a free download iPad game app. Made of kid-safe food-grade silicone, this Kickstarter-funded toy also won the iF Design Award in 2020 and the Parents' Choice® Silver Award 2020.
Get the Tangiplay: Tangible Coding Toys + Interactive Puzzles Solving Games for Kids for $67.99 (reg. $99) with promo code GREEN20.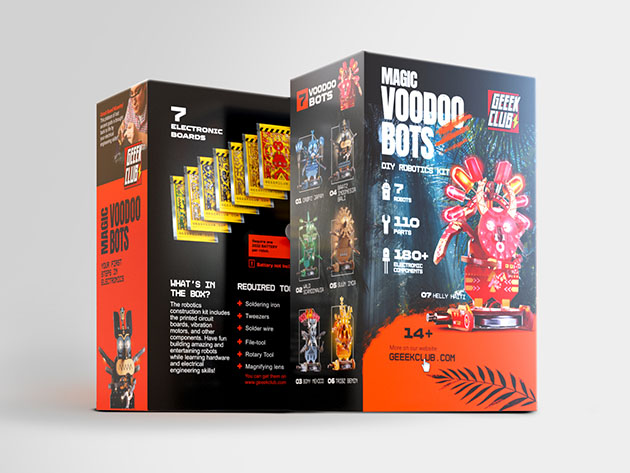 Next up? The Kickstarter and Indiegogo funded Magic VooDoo Bots PCB Construction Set! It lets you have fun building a DIY robot while learning hardware and electrical engineering skills. Perfect for novice robotics engineers and pros alike, you'll build 7 complete tall robots with this part puzzle, part science, and part creativity activity. There are additional tools required for assembly.
Get the Magic VooDoo Bots PCB Construction Set (Toolkit Not Included) for $47.96 (reg. $99) with promo code GREEN20. 
Does your kid love toy cars? Let them combine their love of vehicles with some learning with the DIY Autonomous Vehicle Kit for Ages 8 to 13. It teaches them how to assemble every part of a toy car, and comes with artificial intelligence that lets them learn how much technology changes our transportation dynamics. It's the perfect way to spend some time bonding for kids and parents alike, with the hidden bonus of added knowledge.
Get the DIY Autonomous Vehicle Kit for Ages 8 to 13 for $187.99 (reg. $249) with promo code GREEN20.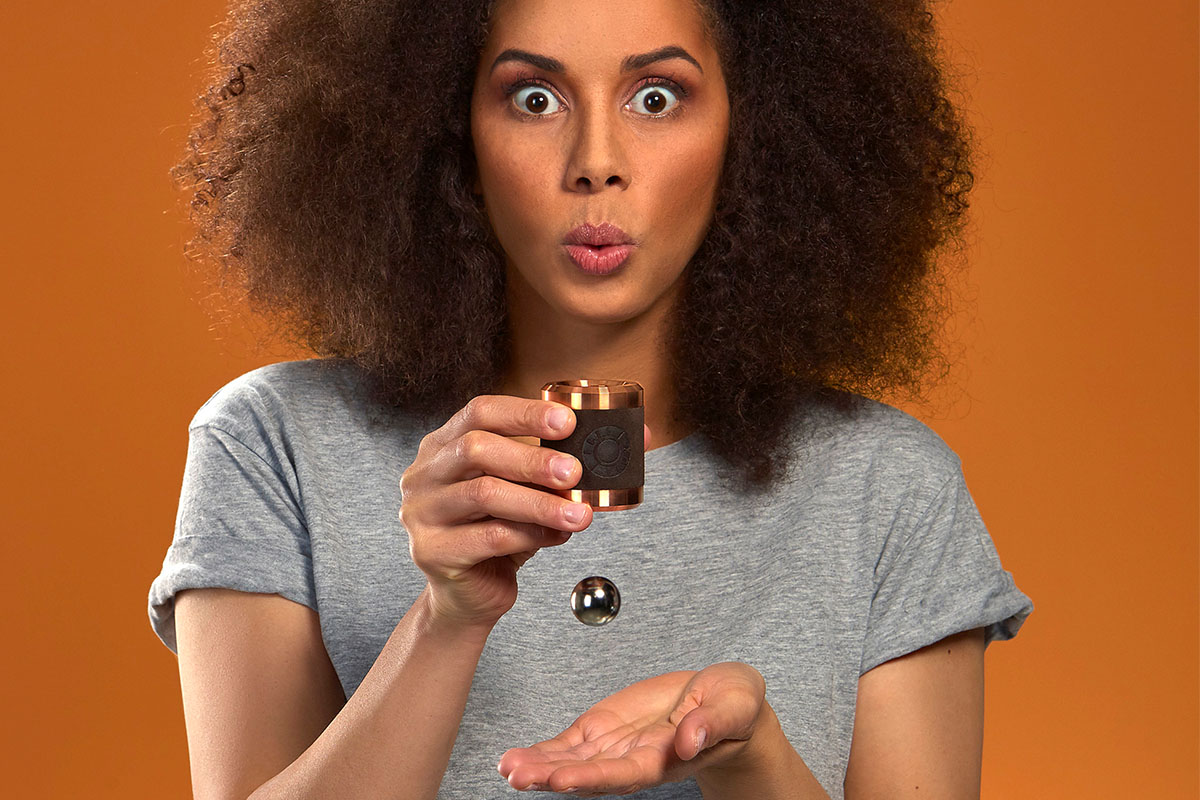 In need of a stress reliever? It feels like we all are in 2020, and the Flux Original Scientific Toy + Magnet Shield Bundle gives you just that. With no batteries or electronics involved, this gravity-defying piece of metal and magnet ball provides a relaxing experience that also serves as a fidget toy. It's perfect for sitting on your desk, but can also come along to entertain you in a way The Economist described as "mesmeric."
Get the Flux Original Scientific Toy + Magnet Shield Bundle for $95.99 (reg. $149) with promo code GREEN20.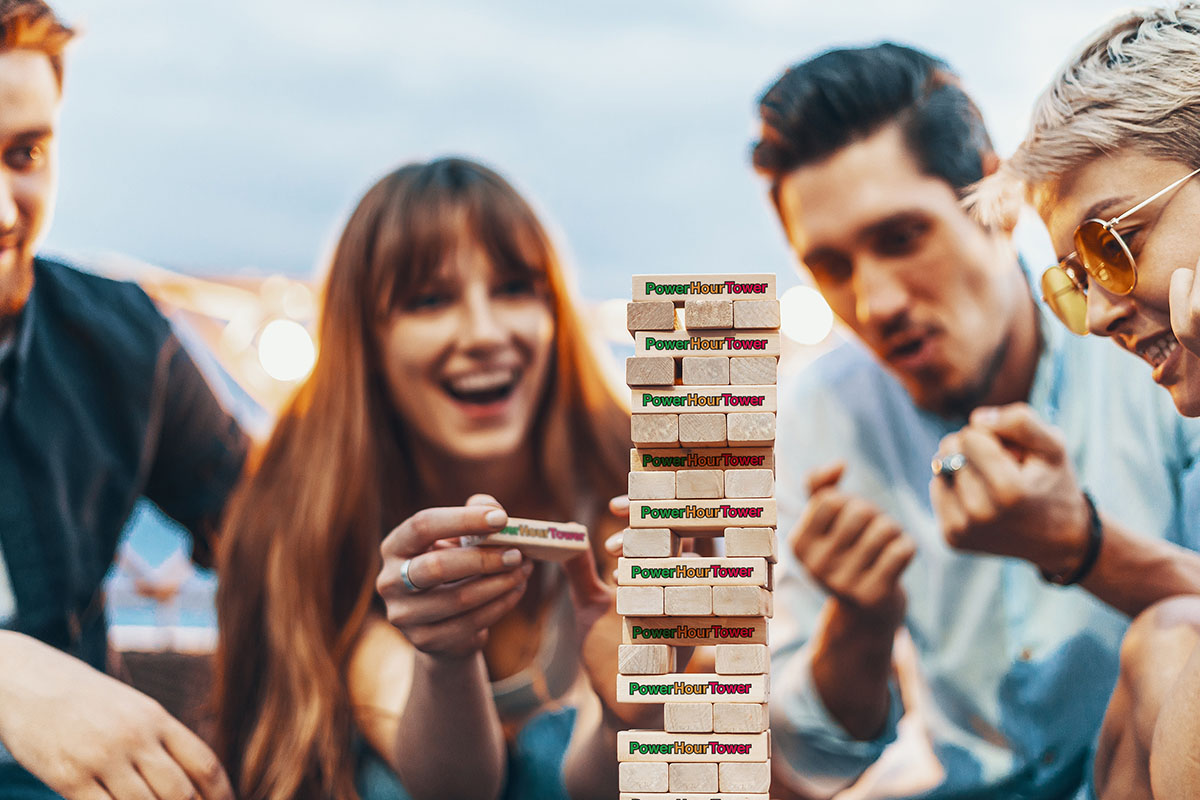 Power Hour Tower gives you a twist on classic stacking games, turning it into an epic adult party game. There are unique tasks and games on each of the 48 wooden blocks, letting you and your friends enjoy hilarious times that will ensure you have a night you probably don't remember. This one comes highly rated on Amazon, and serves as a perfect gift to get the good times going this holiday season.
Get the Power Hour Tower – Adult Party Game for $26.39 (reg. $34) with promo code GREEN20.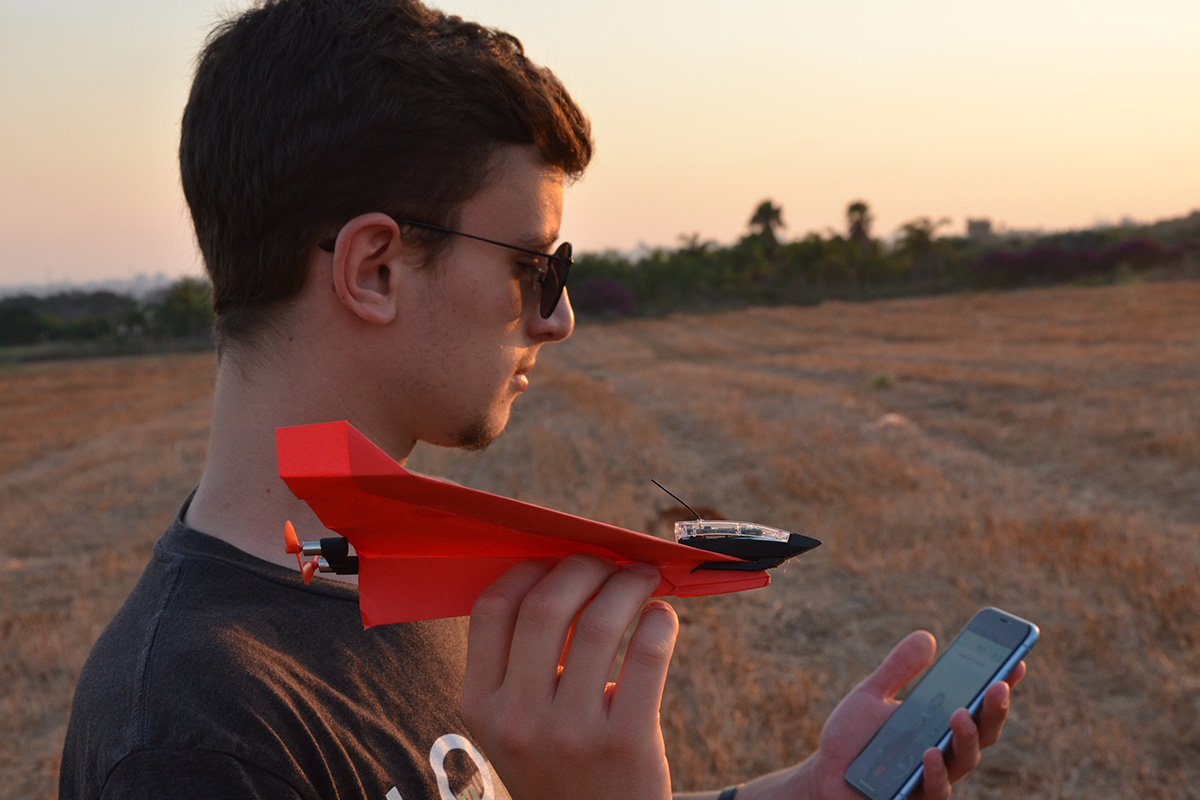 The POWERUP 4.0: App-Controlled Paper Plane 2-Piece Bundle brings the paper airplane into the 21st century! This kit gives you a smartphone-controlled paper airplane, equipped with a Bluetooth module that includes autopilot control that connects to your phone to let you feel like you're flying. A 30 minutes quick charge gets it back up in the air for 10 minutes of flight time, and thanks to the heavy-duty carbon fiber it can withstand bumps, bangs, and the occasional unexpected crash.
Get the POWERUP 4.0: App-Controlled Paper Plane 2-Piece Bundle for $131.99 (reg. $189) with promo code GREEN20.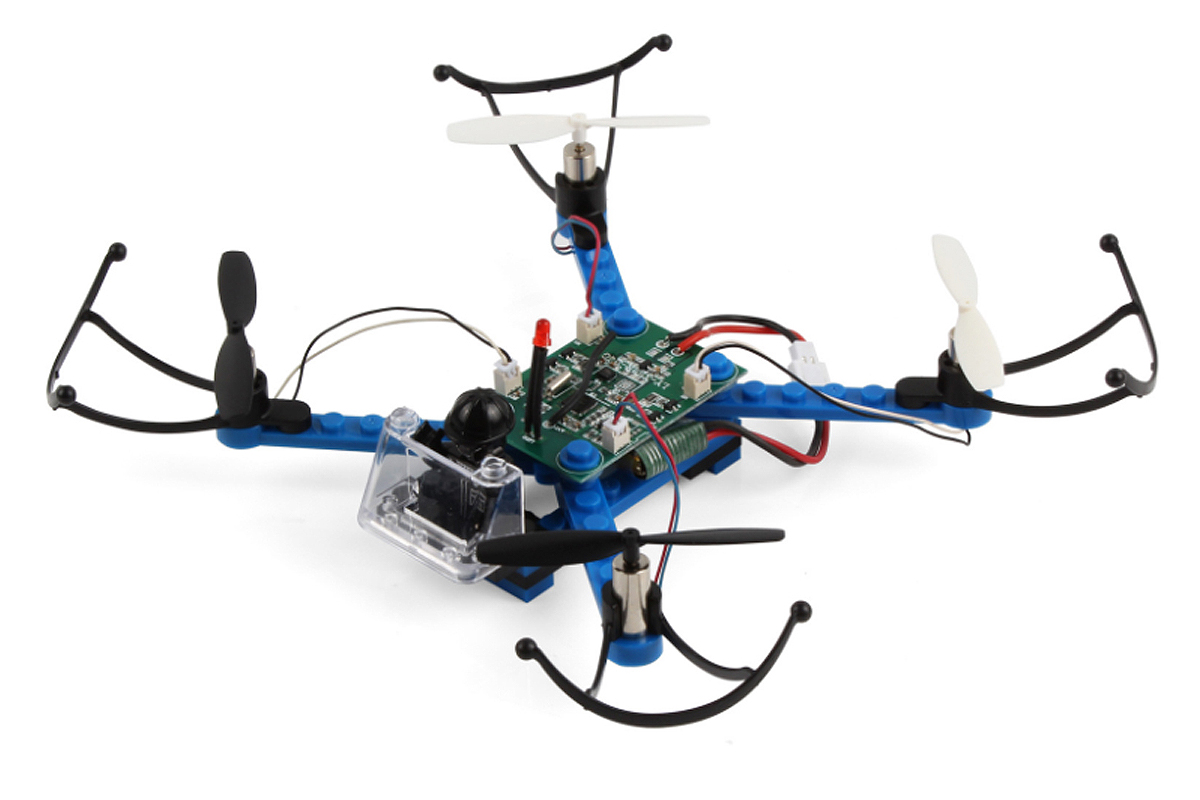 Having trouble keeping active kids busy these days? Let the DIY Building Block STEM Drone help, serving as the perfect tool to both entertain and educate kids aged 6 to 10. With 360° stunt flips, your kids will be entertained by this robot that is fun to build and provides practical hands-on skills as they work. They'll learn about aerodynamics and load balance while having a fun finished product — a drone they can fly themselves.
Get the DIY Building Block STEM Drone for $39.99 (reg. $129) with promo code GREEN20. 
Note: Terms and conditions apply. See the relevant retail sites for more information. For more great deals, go to our partners at TechBargains.com.
Now read: